ニュース
2018.08.15
Special discounted tickets for non-Japaneseon 26. August vs. FC TOKYO
We are going to hold an "International Day" on our home game vs. FC TOKYO on 26 August.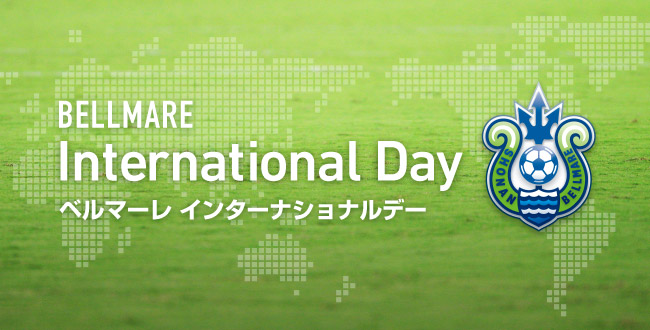 We offer special discounted tickets for non-Japanese for this match. We are also preparing several international events, which can be enjoyed by both children and adults.
 
Further information about "International Day" and events will be released within several days.
Please look forward to it!
 
日本語でのご案内はこちら
http://www.bellmare.co.jp/199031
 
◆Corresponding match
2018 MEIJI YASUDA J1 League 24th Sec. vs. FC TOKYO
Sunday 26 August 19.00pm kick off
 
◆Price
All types of seats except reserved and visitor seats are available.
Adults:¥1,500
Students(elementary〜high school):¥500
※You could choose your seats from main stand, back stand or standing area(except reserved seats and away visitor area)
 
◆Friends discount
When you are with Japanese friends, they can also get the same discount! Bring your friends and share the excitements together!!
※Friends discount is valid for up to 3 Japanese for one non- Japanese
 
◆How to buy
①Through website(Pre-selling ticket)
Visit
https://sell.pia.jp/inbound/startPage.php?eventCd=1804140&rlsCd=015&perfCd=001&langCd=eng
and select the ticket type.
②Directly at the Stadium(only on August 26)
 
Please note that we will ask you to show your Passport / nationality ID you're entering the stadium.